The ModuleModule is a normal Buchla-format module that implements a frame that can hold up to four "standard" mini-modules; "ModuleModule modules", if you will.

The ModuleModule frame has a circuit board that has a Buchla power connector, from which it distributes power to the four modules.

Anyone who feels so inclined can make mini-modules for the ModuleModule. I think that this might be a pretty good platform for other manufacturers or for DIY efforts.

There are a handful of them available currently, with more on the way. I have a long list of modules that I would like to make for this system.

Modules can also be double or triple sized. (There's nothing stopping anyone from making a quad-sized module, but by then it really makes more sense to make a normal module.)

Below, find pictures and descriptions of a variety of ModuleModule modules, some shipping, the rest in development. Which ones get made first depends upon which ones people would like to see the most.

Placement Restrictions. I should also mention some ModuleModule placement restrictions. You can't place a ModuleModule in a slot that has a connector for one of the gooseneck lamps in a 201e cabinet. A ModuleModule will probably not be able to be placed in a slot over a filled back panel cutout in a shallow boat. It does fit over the MIDI I/O board, when placed in the deeper middle boat, but just barely. The left and right hand edges of a 201e don't really work either, because of the wire going between cabinets, and screws holding the boats to the wooden end cheeks. I needed every milimeter of space in the ModuleModule chassis, and I thought the trade off between these placement restrictions and space in the ModuleModule chassis were worth it.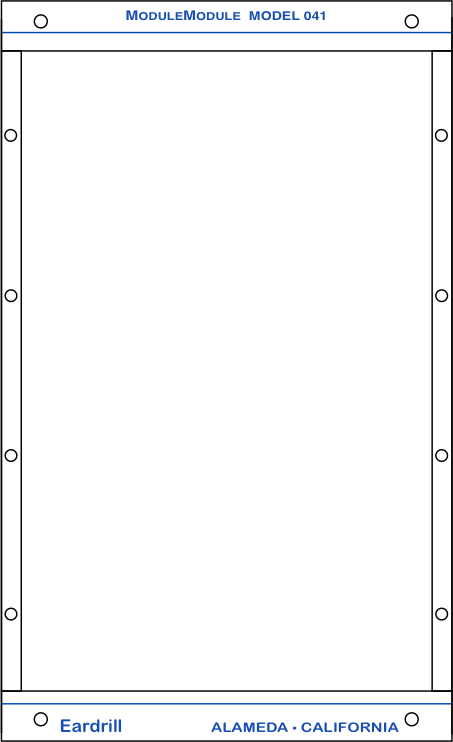 An empty Module Module.